 Native
Bengali Translator
Bengali Translation
Localization
Voice Over
DTP
Graphic Design



We are leading provider of Bengali Translation services mainly aiming with English to Bengali or Bengali to English jobs by Native Bengali Translators in Kolkata, India with diversified working fields of Proof Reading, Editing, Sub-titling, Transcription, Localization, Voice Over, DTP, Graphic Design etc.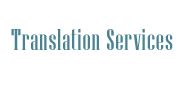 Bridging language and cultural barriers is not such a daunting task when you have Bengali Translation on your side. Your messages need to sound natural in order to create the best impact on your target audience, and our translation services will help you put that message across.

Managing a successfull business is about communication. With Bengali Translation services, you can be confident that you are communicating effectively with anyone in the world. Whether you are making a sales call, closing a deal, or following up with customer service, a bengali translator will ensure that the message comes through clearly.

2008 © Copyright BengaliTranslation.net. All Rights Reserved